Solutions to Fit Your Unique Manufacturing Needs
Customer Relationship Management
Powerful CRM capabilities that drives the complete customer lifecycle and strengthens customer relationships
NetSuite CRM is the only cloud solution that delivers a real-time 360-degree view of your customer. NetSuite CRM provides a seamless flow of information across the entire customer lifecycle from lead through to opportunity, sales order, fulfillment, renewal, upsell, cross-sell, and support.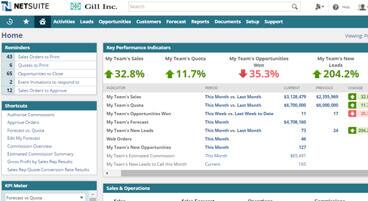 ---
Product Data Management
Manage all your product data in one place, simplify the design process and reduce time to market for new products.
NetSuite is built from the ground up to support product-based businesses and has robust capabilities to establish and maintain all of the master data you need to run your business including: items, customers, partners and vendors. For any other data you want to track, the SuiteCloud platform can define an unlimited number of additional fields, tables and searches, etc. to provide visibility into any data you want, where you want it—regardless of the source.
---
Order Management
Get the intelligence and automation needed to help use inventory more efficiently, reduce shipping costs and improve the customer experience.
As customer expectation and supply chain complexity continue to rise, it is more critical than ever to deliver the perfect order. NetSuite's Intelligent Order Management automates your order promising, allocation, orchestration and execution processes allowing you to intelligently fulfill orders based on your global inventory availability and business rules. NetSuite's Intelligent Order Management enables you to deliver the perfect order every time.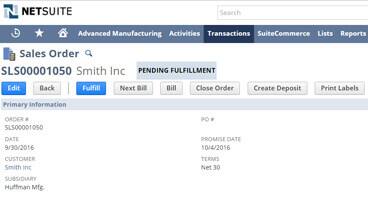 ---
Planning and Scheduling
Automatically balance demand and supply, ensuring you have inventory in the right place at the right time
Scheduling is one of the most complex functions within manufacturing. For years, the challenge has always been to find a solution that has the complexity to achieve the desired results without sacrificing usability. NetSuite's Production Scheduling solution achieves this balance with features that make it possible to create a realistic schedule with minimal effort.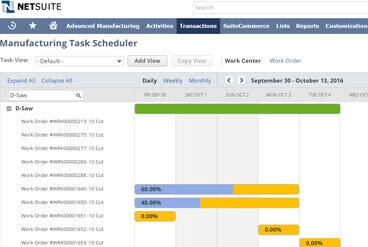 ---
Procurement
Manage your vendors and purchasing processes with the visibility to ensure you get the best price and delivery combination.
NetSuite is built to support the needs of product based businesses from very early in its history and today offers a variety of native features, functions and processes to help you ensue that you have the right materials available—at the right time—at the right place.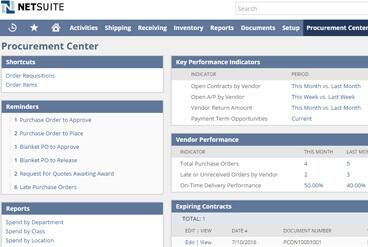 ---
Production Control
Create, release, update and monitor work orders throughout the production process
NetSuite offers the flexibility your business needs to manage your production process exactly the way you want. Each location can choose to manufacture the same product the way that best fits their facilities capabilities and data requirements. With NetSuite the ability to backflush, track WIP and capture labor can be configured to ensure you get the right information and control of your manufacturing processes.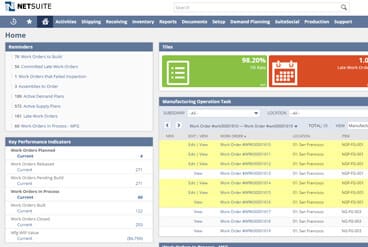 ---
Supply Chain Management
Control and monitor your outsourced manufacturing processes as easily as if they were your own.
Location irrelevances is a concept that the location a product is manufactured in, and who its manufactured by, should be completely irrelevant—you should be able to manage the production and supply of your products in the same way as if you were manufacturing them yourselves. NetSuite gives you a global view of all of your inventory, regardless of where it is and who its being consumed by.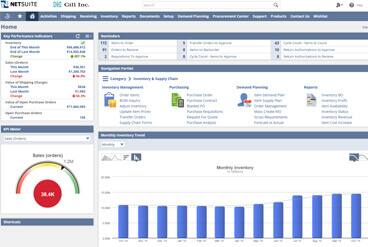 ---
Shop Floor Control
Get real-time updates from the shop floor via NetSuite's interactive tablet application and traditional barcoding
Many manufacturers spend significant time and effort trying to predict the future with planning and scheduling applications. Yet, recording what, where, when, why and how your products are currently being manufactured is just as critical and is a key element to a more accurate schedule. NetSuite's Shop Floor Control and Mobility solutions make it easy to quickly and accurately gather information from the manufacturing process.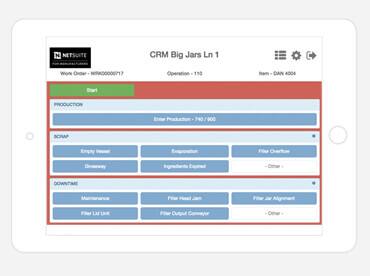 ---
Quality Management
Define inspection plans, pass / fail criteria, collect results and monitor in real-time
Designing and manufacturing a product of high quality doesn't happen by accident, it requires a companywide commitment. NetSuite's Quality Management solution has been designed to help you deliver the highest quality in your products with minimal overhead.